Regular price
Sale price
$11.00 USD
Unit price
per
Sale
Sold out
Description
Tanzania Chachalate with Sundried Fig, infused with Organic Olive Oil, and a touch of Sea Salt
Tasting Notes:
 Raspberry, Cherry, Plum
Pieces of organic sundried figs add a lovely chew, crunch, and sweetness to the red-fruit forward chocolate. The fruity olive oil adds an unmatched smoothness and mouthfeel, while giving subtle olive notes.
Ingredients
Ingredients: Cocoa Beans*, Cane Sugar*, Figs*, Olive Oil*, Sea Salt
Ingrediénts: Feves de Cacao*, Sucre de Canne*, L'Huile d'olive*, Figues*, Sel de Mer
*Organic/Bio
Net Weight: 65g
All of our chocolate is made without any added preservatives, soy lecithin, vanilla, dairy, eggs, or gluten. May contain traces of nuts or peanuts.
About the Beans
In the village of Mbingu (Kiswahili for Heaven), Tanzania, cocoa beans are gathered from over 4,500 neighbouring farmers.
Kokoa Kamili, a central fermentary, takes these beans and beautifully ferments them. They pay the farmers the highest prices in the region and work to better the lives of the surrounding communities while developing the tastiest cocoa beans around.
We make sure to delicately roast the cocoa beans to preserve and accentuate the distinctive tang of these seeds.
At Chachalate, we celebrate the uniqueness of nature and highlight the rainbow of flavours! We make naturally fruity tasting dark chocolate, unlike any other chocolate you've ever had.
View full details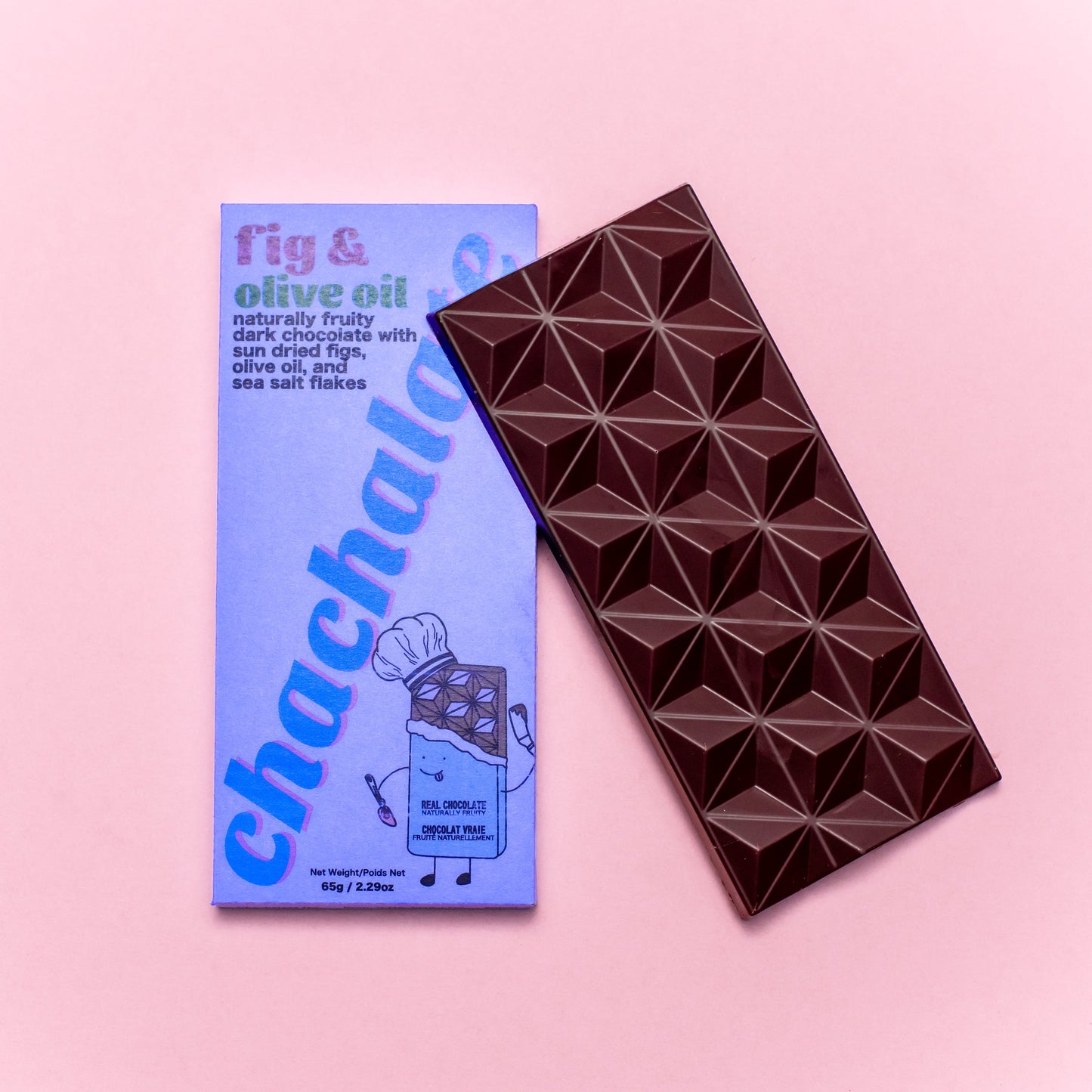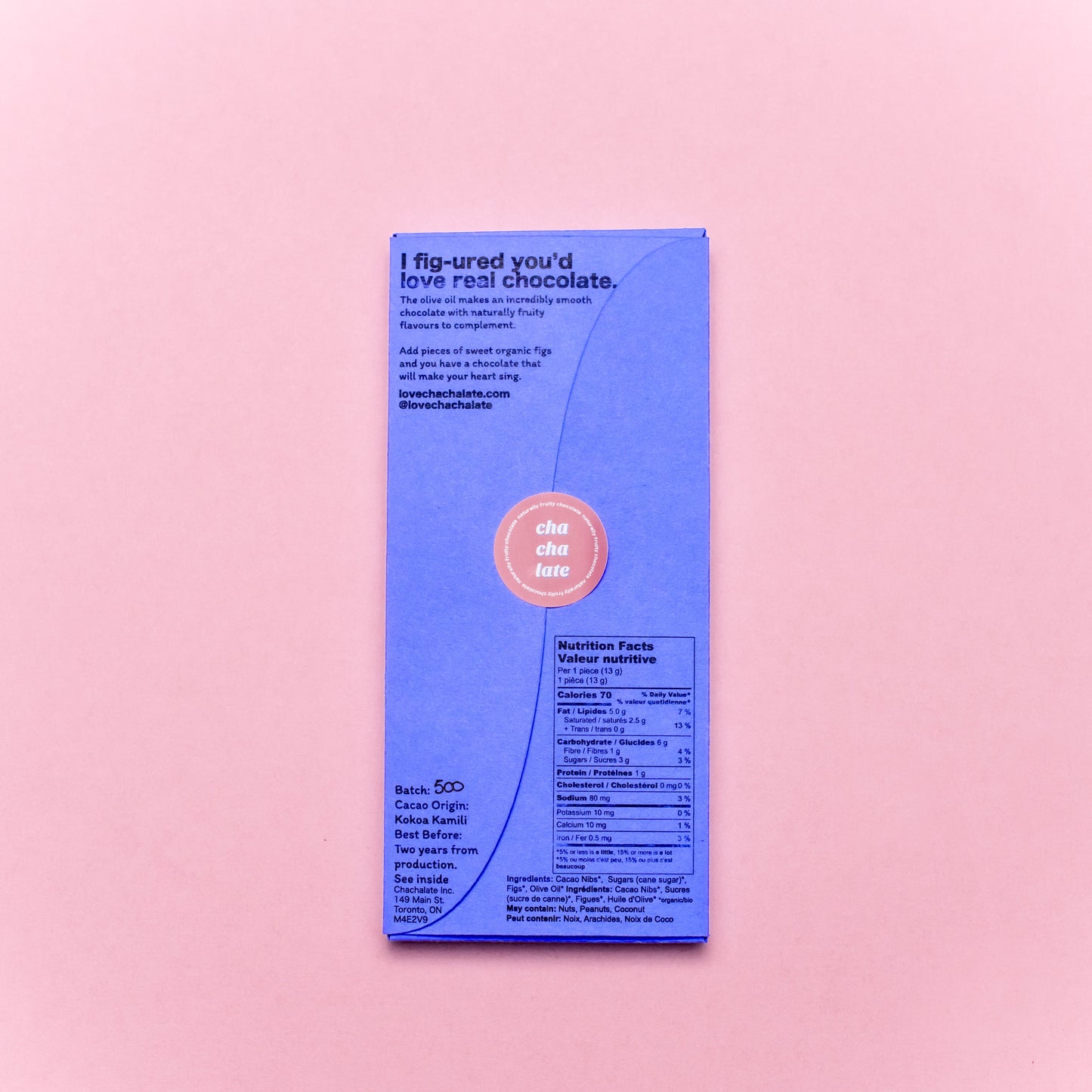 Fig and Olive Oil bar
This was my favourite bar that I tried out of the 6 I ordered. The olive oil makes it incredibly smooth and adds depth to the chocolate. The fig adds a touch of extra sweetness. I highly recommend trying this flavour!
Fig & olive oil was the first bar I ate from my chachalate order. The taste and texture are divine. The chocolate is so creamy and smooth that melts in your month. The fig pieces add flavour to the bar. Highly recommended!
Customer service is excellent!
Perfection
Perfection, that's all there is to say. If you've tried the Olive Oil and Fleur de sel, you know the olive oil just adds an amazing creaminess to the mouthfeel. If you've had Tanzanian chocolate melt in your mouth, you know the dark fruit tastes in that bar. The Fig & Olive Oil bar just combines everything to amazing perfection.