Regular price
Sale price
$15.00 USD
Unit price
per
Sale
Sold out
Description
Pure Roasted Chachalate Cacao Nibs
Tasting Notes:
 Raspberry, Cherry, Plum, Chocolate
Our very own delicately roasted cacao nibs ready for you to eat by the handful!
This is the healthiest way to enjoy cacao. The nibs are essentially un-ground chocolate packed with all of the amazing nutrients and no added sugar.
Roasted with love in Toronto, Canada.
How to Use
Use the cocoa nibs wherever you would use seeds or nuts. They add a satisfying crunch and an amazing chocolate-y flavour with a fruity punch.
Smoothies, yogurt, cereal, salad, ice cream, cakes, brownies, cookies, stews, and more!
Grind them up and add sugar to make chocolate.
Ingredients
Ingredients: Cocoa Beans
Ingrediénts: Feves de Cacao
Net Weight: 65g / 250g
All of our chocolate is made without any added preservatives, soy lecithin, vanilla, dairy, eggs, or gluten. May contain traces of nuts or peanuts.
About the Beans
In the village of Mbingu (Kiswahili for Heaven), Tanzania, cocoa beans are gathered from over 4,500 neighbouring farmers.
Kokoa Kamili, a central fermentary, takes these beans and beautifully ferments them. They pay the farmers the highest prices in the region and work to better the lives of the surrounding communities while developing the tastiest cocoa beans around.
We make sure to delicately roast the cocoa beans to preserve and accentuate the distinctive tang of these seeds.
At Chachalate, we celebrate the uniqueness of nature and highlight the rainbow of flavours! We make naturally fruity tasting dark chocolate, unlike any other chocolate you've ever had.
View full details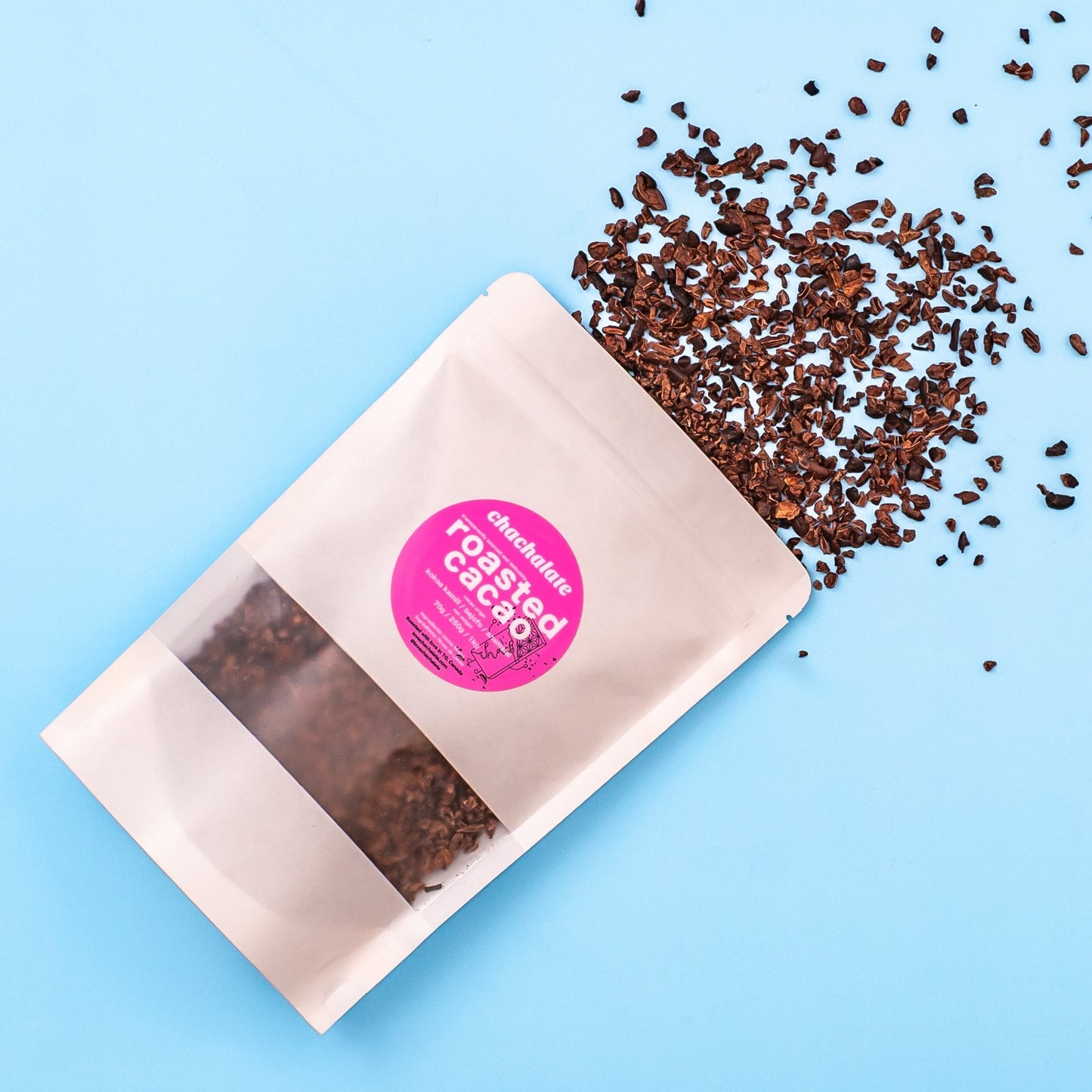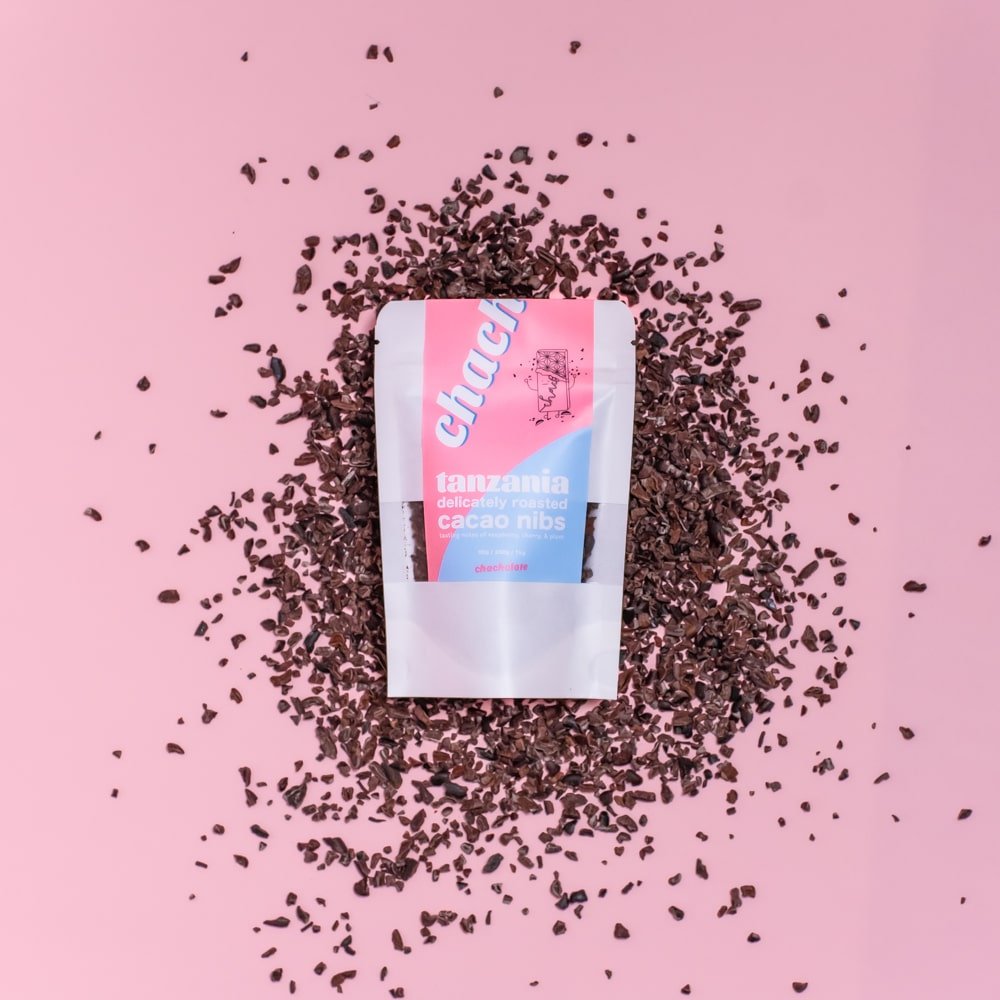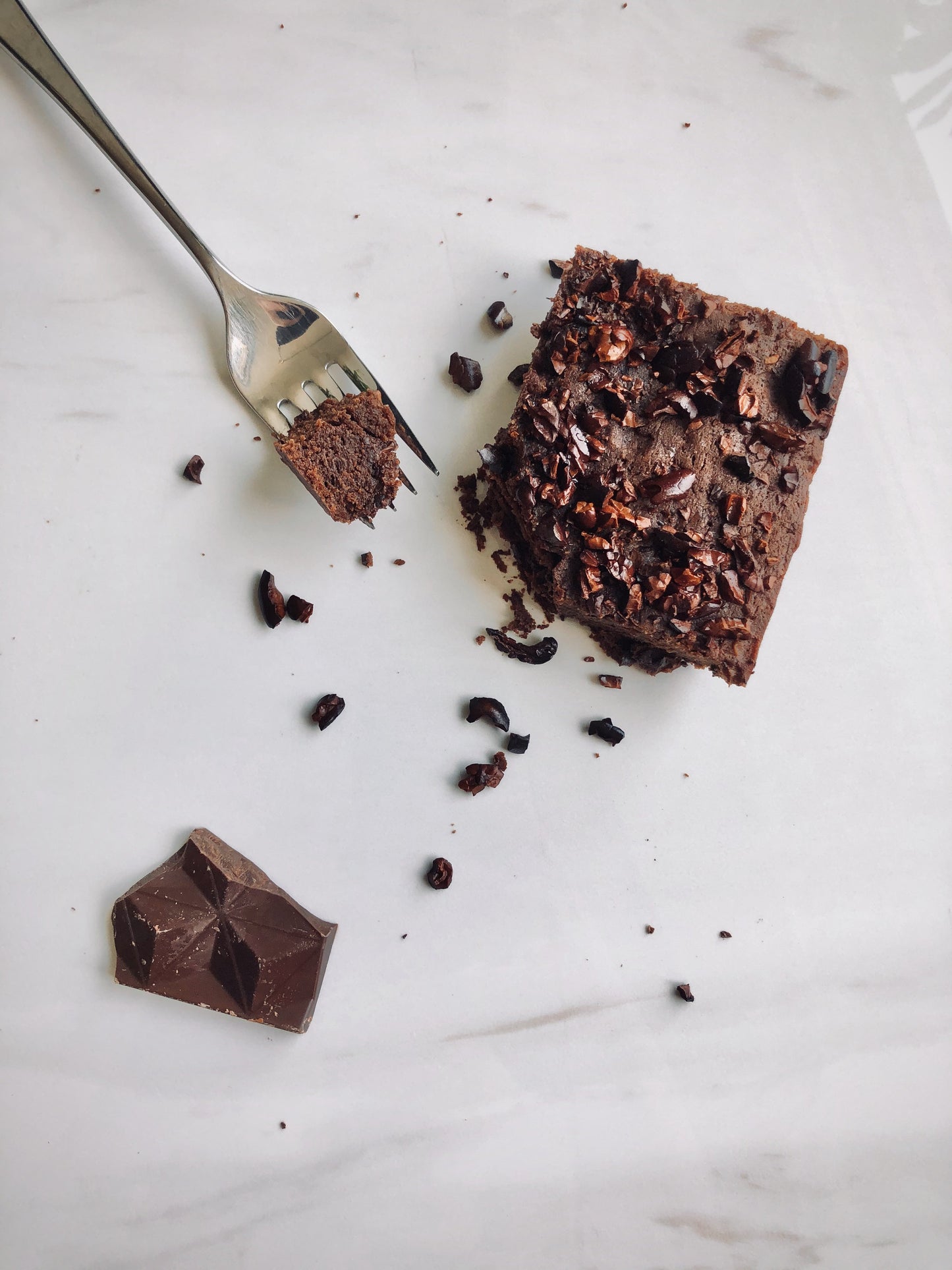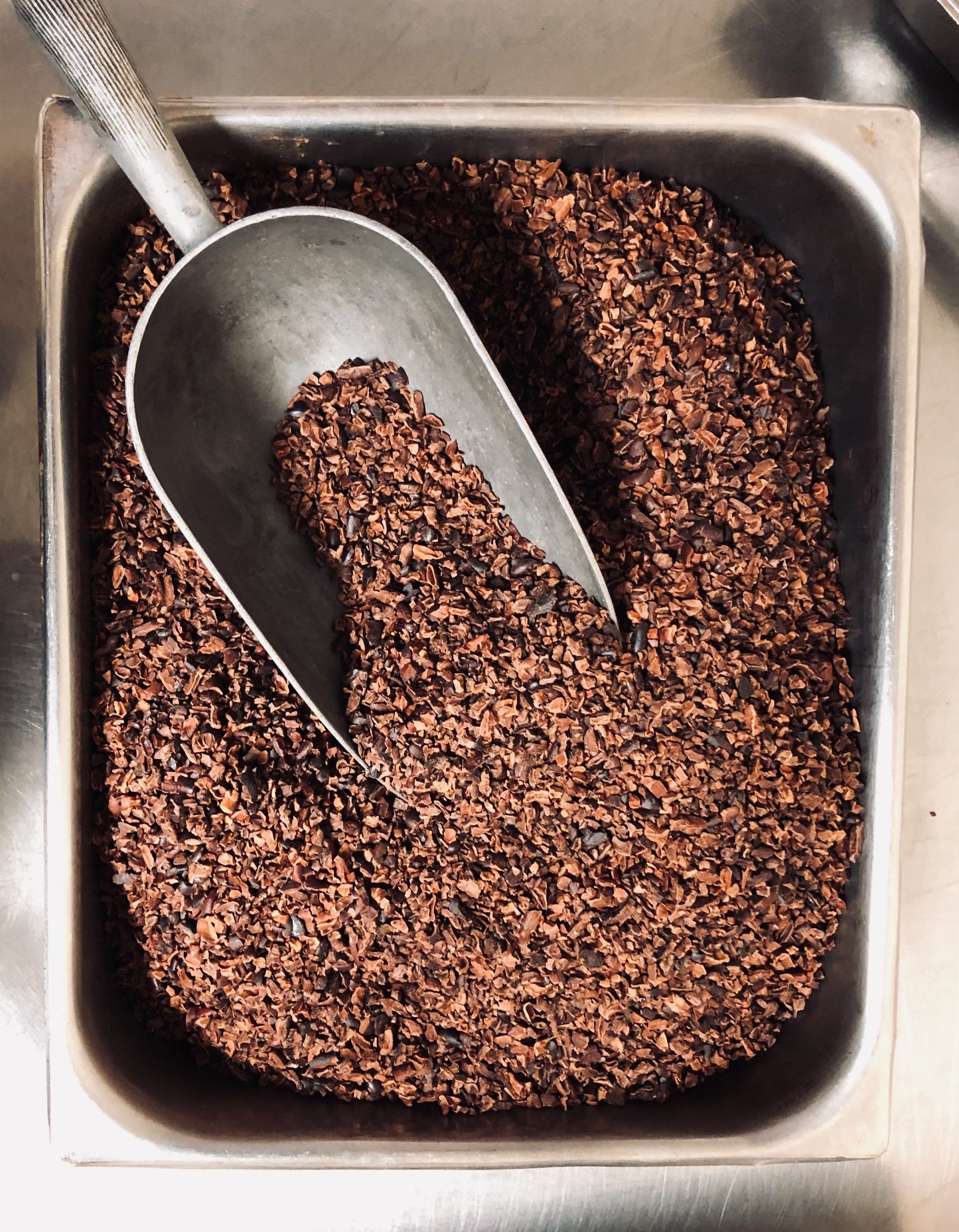 Excellent for home made granola
Love the Cacao Nibs! The taste is deep and rich and they give great texture to my home made granola! Will order again!
Excellent flavour
I love the cacao nibs! I sprinkle them on ice cream, and on top of my peanut butter open-face sandwich!
Great Product
We use the cacao nibs in brownies and zucchini loaf instead of walnuts. Excellent!. Give a nice texture and great chocolate burst. Great added to granola also. We keep looking for new ways to add the cacao nibs to our baking.
Amazingchocolate
Lovethesimplicityandeleganceofyourchocolates.Keepupthegreatwork.
Put this on everything (or eat on its own)
We love this - we put this in our smoothies, yogurt, cereal, roasted veggies, everything. We also just eat this on its own because it's so good (and we have no shame). Delicious and healthy so you can feel good eating it!