Regular price
Sale price
$11.00 USD
Unit price
per
Sale
Sold out
Description
Chachalate Bar - India Pure
Tasting Notes:
 Guava, Tropical Fruit, Caramel
Cocoa Percentage: 75%
This chocolate tastes like a fruit explosion. Imagine a rush of jolly ranchers followed by guava, and end notes of toasted caramel.
This is the epitome of chachalate!
Ingredients
Ingredients: Cocoa Beans, Organic Cane Sugar
Ingrediénts: Feves de Cacao, Sucre de Canne Bio
Net Weight: 65g
All of our chocolate is made without any added preservatives, soy lecithin, vanilla, dairy, eggs, or gluten. May contain traces of nuts or peanuts.
About the Beans
The Anamalai Farm in India grows cacao amongst tall coconut and nutmeg trees. It is located near Pollachi, a region famous for its amazing coconuts.
The beans are fermented in five tiers of wooden boxes and sun dried on raised beds.
The farm was started as a response to grow quality cacao, primarily for the Indian market, instead of the Indian-grown cacao for large producers such as Cadbury and Mondelez.
At Chachalate, we celebrate the uniqueness of nature and highlight the rainbow of flavours! We make naturally fruity tasting dark chocolate, unlike any other chocolate you've ever had.
View full details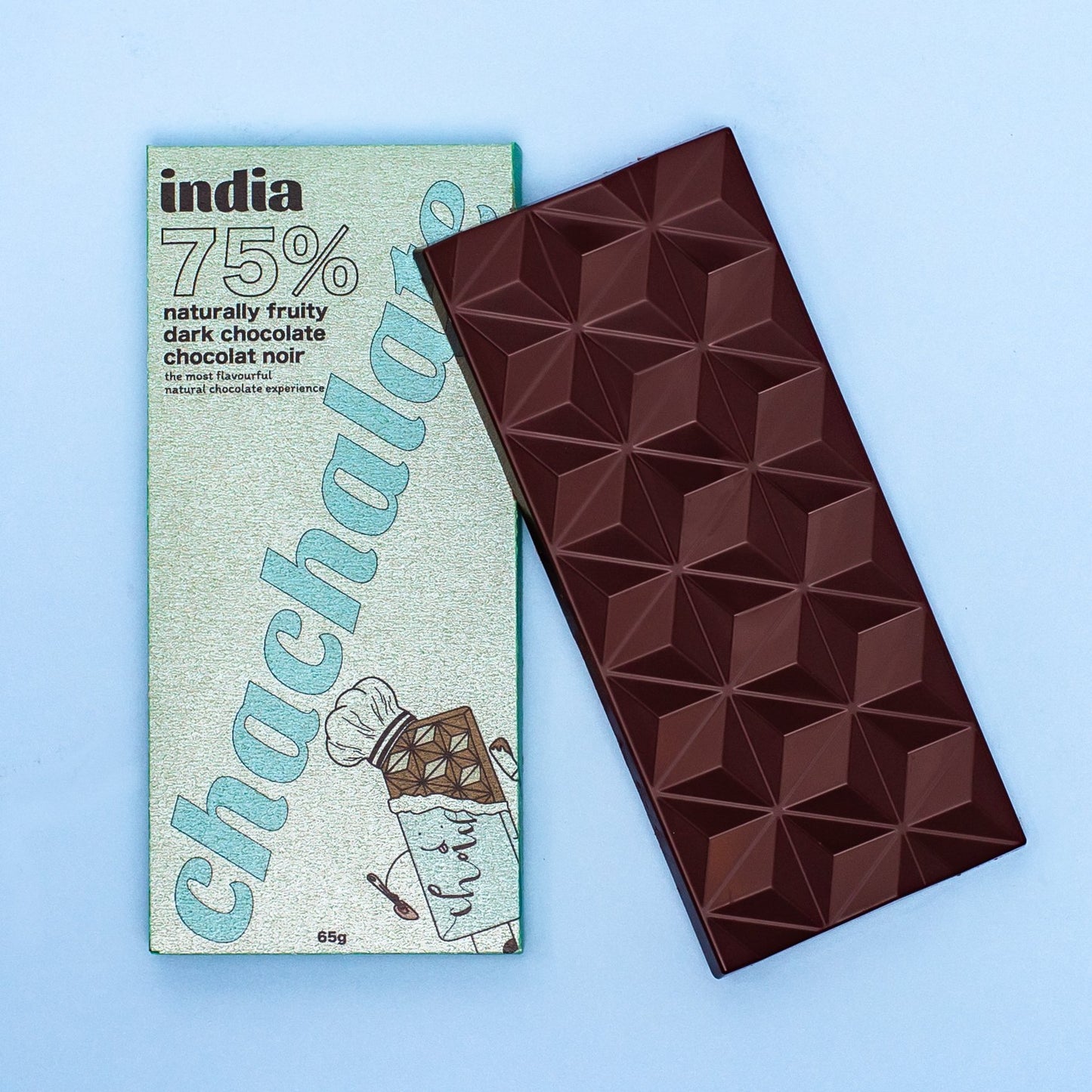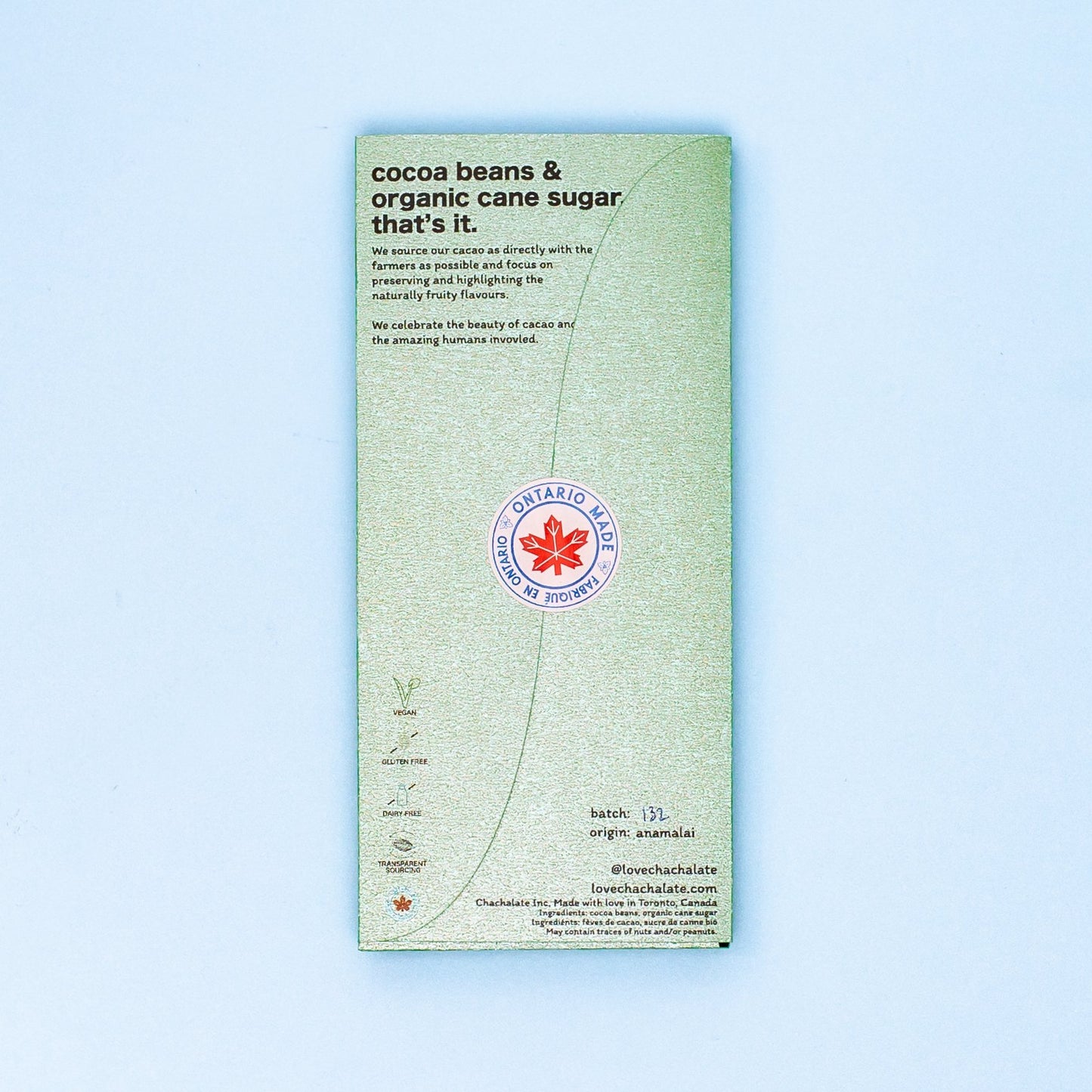 Loved it!
I really respect what you're doing and the journey that you've embarked on. I love how unique each chocolates were and the tasting notes from each regions were really delicious.
My new favourite dark chocolate. Love the toasted caramel notes. The beautiful packaging makes for a great gift.
A Chocolate Lover's Dream!
When I first saw Chachalate, I was already mesmerized by their chocolate pattern and boy did they deliver on flavour! I've also tasted a lot of other chocolates in the past - e.g. swiss, Belgium, other bean-to-bar companies but none of them tasted quite like Chachalate. Their product shows that an immense amount of effort has been put into sourcing the highest quality beans with no shortcuts allowed. This bar, in particular, had a fruitness that reminded me of a combination of date and guava but it's crazy how there's no fruit in it! I couldn't stop eating and almost ate the whole bar in one sitting. Highly recommend trying especially if you enjoy dark chocolate - it's an experience you won't forget!
Fav!
Dark, rich and naturally fruity. Magical experience with multiple layers and complexities in your mouth. Deeeelicious!